2017 Summer Student Research Program Announcement
The 2017 Summer Student Research Program in the Department of Oncology is now drawing to a close. Over 20 Canadian and international undergraduate students carried out research projects either at the Cross Cancer Institute, or elsewhere on campus supervised by faculty from the Department of Oncology.
This year, as in previous years, the Department of Oncology hosted a seminar series in which summer students had the opportunity to present the results of their summer research. As usual, the series was well attended by members of the department including faculty, staff and students. From among the many excellent speakers, three students were selected to receive awards for their outstanding presentations:
• First place: Lekhini Bhatt (Gamper lab)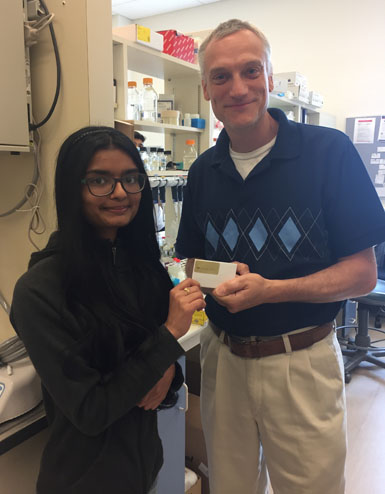 • Second place: Natalie Snyder (Hitt lab)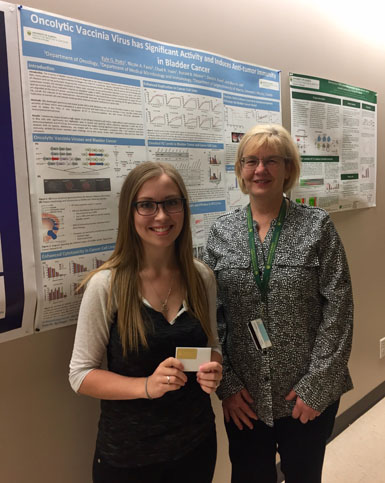 • Third place: Nicole Del Alba (Ismail lab)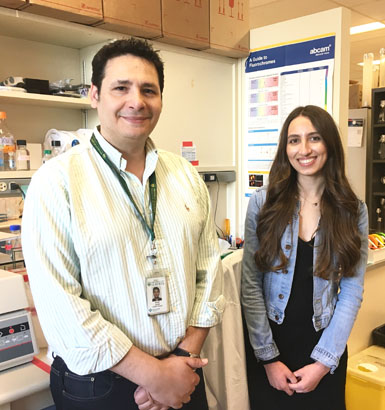 Congratulations to all speakers, and many thanks for participating in the Department of Oncology Summer Research Program!
Honorable mentions:
Che-Min Lee (Lewis lab))
Steven Noel (Gamper lab)
Tamara Bojovic (Schirrmacher lab)
Peter Yang (Usmani lab)
Aanchel Gupta (Kumar lab)
Logan Fairgrieve-Park (Yahya lab)
Joanne Smith (Ismail lab)
Jisu An (Chan lab)